Our next breeding is planned for May 2018. Please contact us for details or if you wish to be placed on our waiting list for the next litter of available puppies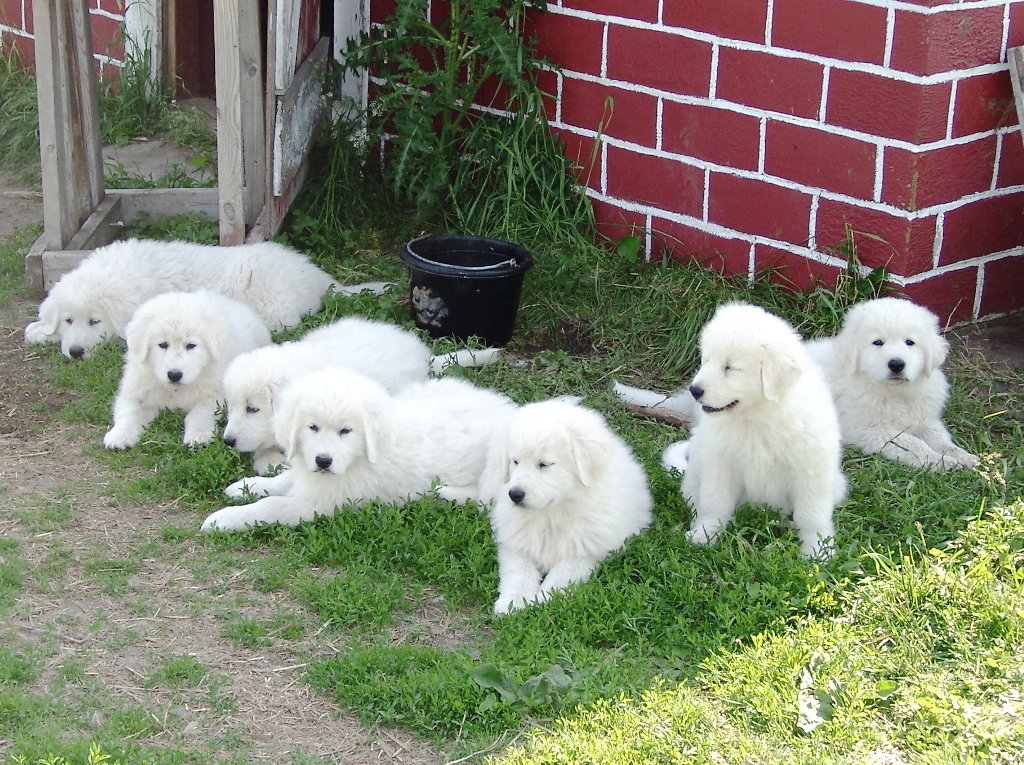 At Stoneybrook, our primary goal to preserve and promote the natural guarding instinct of the Maremma Sheepdog. We consider it a privilege to introduce this wonderful breed and feel it is our ethical responsibility to maintain the integrity of the Maremma Sheepdog. Only animals that excel in temperament and health are allowed to be part of our breeding program, which is outlined in the Maremma Sheepdog Club of America Code of Ethics.
All Stoneybrook  candidates are screened for potential hereditary disorders before being accepted into our breeding program.  Parents are certified free of Hip Dysplasia, Elbow Dysplasia and Osteochondrosis by the Orthopedic Foundation for Animals. Females are not allowed to produce more than one litter per year, nor are they permitted to whelp before the age of two. Males are evaluated for breeding soundness and must present a gentle character as well as a natural instinct to protect the stock. All candidates must conform to the breed standard.
Pups are selected based on individual needs of the customer; preference will be given to working homes and those who have former experience with the Maremma breed. In selecting a pup, we aim to focus first and foremost on temperament. To succeed as a livestock guardian, a pup must be calm, quiet, alert and attentive. He should not be fearful of people or livestock, yet submissive and respectful around both. Health and longevity are equally important in the breed. Because the Maremma is a large breed dog, it is imperative that we are not passing on genetic defects such as hip dysplasia or osteochondrosis. We feel it is essential to screen the parents in order to minimize the odds of passing on these traits. Only pups which excel in conformation and appearance will be selected for breeding purposes, and just a limited number will be sold as such. All pups are raised in a healthy environment, observed and handled daily, and exposed to a variety of livestock throughout their first 8 weeks of life. They are given their first shots, dewormed and microchipped prior to being released to their new homes. We also furnish a written health guarantee, as well as cash incentive if spayed or neutered by one year of age.  Buyer is responsible for all shipping fees, including cost of kennel. Pups are reserved quickly so please contact us early and tell us a little bit about yourself and your needs.